You will enjoy your food at Ebeneezer's
because we love to serve.
with 17 branches across Hong Kong, and the only Halal Certified chain of restaurants
having the widest variety of popular Indian and Middle Eastern delicacies both Vegetarian and Non Vegetarian
Since 1993 maintaining the taste of our delicious Kebabs and Pizzas we have added to our Menu a variety of traditional and contemporary dishes and drinks.

Ebeneezer's is about sharing good times with family and friends.
Its a heaven, that's bringing friends and family together.
Ebeneezer's is sincerity and love for
food and sharing the tradition.
Dine in at one of our outlets in Hong Kong, or get delivery through foodpanda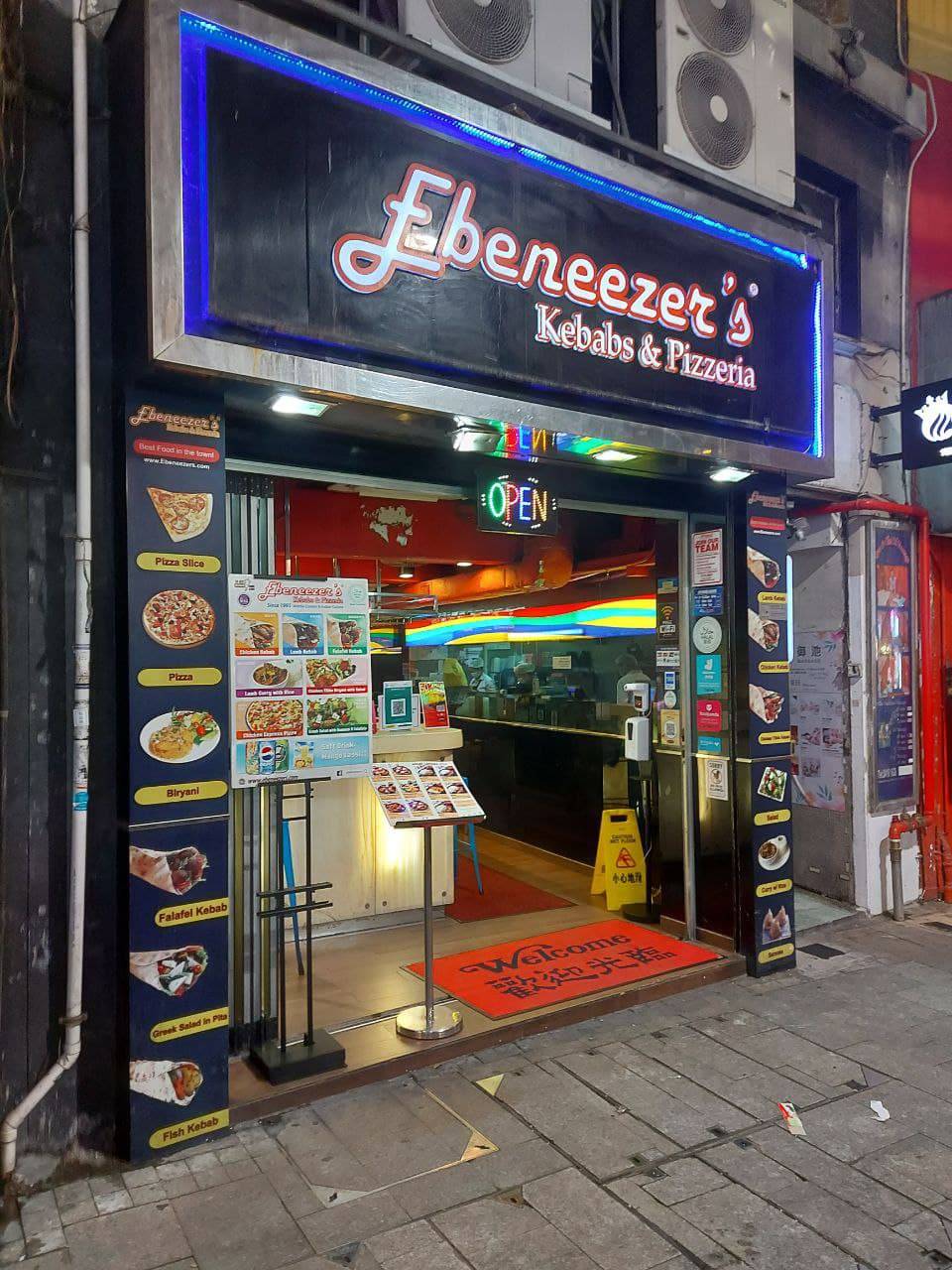 TC
What a lovely restaurant, good food and service and atmosphere, definitely hope to go back. Thank you so much.
LKF
Spicy food is my favorite
If you need to have fast but quality food, you can go and order kebab or gyros at Ebeneezer's. Or to eat salats. Working from 10AM to 6AM on Sun-Thu and 10AM-7AM Fri-Sat ( and holidays). Spicy food is my favorite , try it here 🙂 Free WiFi also is here
HW1
Reasonably priced as well
Great food here. The roast chicken and chips with the spicy sauce is super good. I've been there several times and plan to continue going. Reasonably priced as well✌️
TST
More than food, its the People
I always loved your food. Its a 'go to' food for me. From 3am pizzas, lunch on hurry and a gatherings with friends and families it always worked out well. More than the food, its the people that makes it better...
WC2
The food was delicious, and what I liked the most lady at the noon server because no matter how busy she are really gives you time to ask if it's okay and very polite. Keep it up and We promise her to back and recommended to my friends and family....
HH
The food is amazing and the restaurant is taking good care of hygiene. The service was great and the manager was so nice and friendly. I'll definitely go to hung hum ebeneezer if I have to choose one.